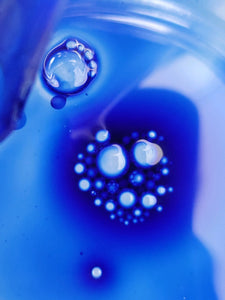 What is a Hydrosol? Also known as floral waters, hydrosols are made out of plants (ideally fresh plants rather than dried) via a process of hydro-distillation - the same way essential oils are made. Steam is directed through plants material and the leaves, flowers, bark or roots release volatile compounds, which are then condensed back into a liquid state. The distillate includes very small quantities of essential oils but also water-soluble constituents that are not present in essential oil. Hydrosols are not just water with the addition of essential oil, despite the fact hat some brands sell this as such....
---
Milky Oats is both a customer favorite and a personal favorite. Check out this blog post to learn more about Oat Medicine, how it works, and who it is most supportive for.
---
Reishi is a beautiful mushroom and a multifaceted herb. In Traditional Chinese Medicine, Reishi is regarded as a primary 'superior herb', an "herb for the immortals" (and emperors), and is used to nourish the shen - a person's mind / consciousness and emotional balance. The fungus is regarded as an immune modulator in Western Herbalism, with a special affinity for the lungs, found to both strengthen the immune system and also balance it if it is overactive.  In the eastern US, we have a native species of Reishi that grows specifically on the trunk of dying Eastern Hemlocks. Hemlock is a majestic...
---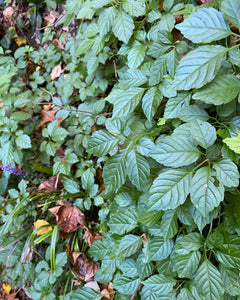 Jiaogulan
is an easy to grow adaptogen used for helping the body adapt to stress, increasing clarity and energy, while calming the nervous system. The plant's myriad of uses alongside it's abundant growth habit make it an exciting plant to study and use! 
---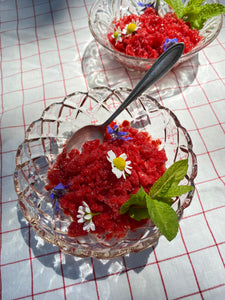 Filled with fruity antioxidants and immune boosting Elderberry Syrup, this Strawberry/Elderberry Granita is a summer snack that is easy to make, delicious, nourishing, and really fun.